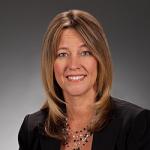 Senior Consultant
Location
Princeton, New Jersey
Summary
Ms. Kim M. Luke is the Chief Financial Officer and a Senior Consultant at Iknow. She has more than 30 years of experience in working with both large publicly-held companies as well as small-to-medium, privately-held, and family-owned businesses.
Career Highlights
Prior to joining Iknow, Ms. Luke was Vice President of Finance at NeoStrata Company, Inc., in Princeton, NJ, where she was responsible for finance, accounting, human resources, and information technology to support the company in their development and distribution of patented therapeutic dermatological products worldwide.
Before that, Ms. Luke effectively managed teams and directed the activities of various departments in both private and public companies. In each role, she has focused on identifying clear objectives, developing sound procedures, process improvement, and internal controls - all toward the goal of meeting organizational objectives.
Selected Clients
Ms. Luke's clients include Albemarle Corporation, AT&T, NeoStrata Company, Inc., Prudential Insurance Company of America, Rockwood Specialties, and Strides Pharmaceuticals.
Education
Ms. Luke earned both a Bachelor of Science degree in Accounting and a Master of Business Administration degree at Rider University, Lawrenceville, New Jersey.
Ms. Luke holds an active CPA license in New Jersey.
Professional Association & Memberships
Ms. Luke is a member of the:
American Institute of Public Accountants (AICPA)
Financial Executive Networking Group (FENG)
National Association of Tax Professionals (NATP)
New Jersey Society of Public Accountants (NJSCPA)
Personal
Kim enjoys reading, cooking, and spending time with family and friends.
Select Expertise
Content Services
People Services
Process Services