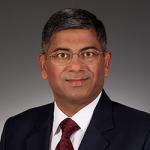 Senior Technology Consultant and Renewable Energy Subject Matter Expert
Location
Baltimore, Maryland
Summary
Mr. Pranay P. Kohli is an internationally experienced executive and consultant in the energy and IT sectors. He has worked with the management of Global 50 corporations, national governments, and international organizations.
Mr. Kohli has the following relevant expertise and capabilities:
Strategy. Managing consensus-driven, collaborative, and analytically driven strategy development programs for international corporations. Defining performance goals and roadmaps, identifying key skills, and communicating the strategic vision to the organization.
Marketing. Designing effective market communication content and plans that enable business growth and branding for high technology products and services. Worked with print, broadcast, telecast, and online media for over 20 years.
International Management. Effectively leading teams of professionals that have varied backgrounds (in terms of languages, skills, management styles, and functions) to deliver desired results.
Technology. Implementing various information and industrial technologies, defining requirements, developing methodologies, demonstrating concepts, designing user interfaces, and developing machine-to-machine communications.
Career Highlights
Senior Technology Consultant, Iknow LLC, 2013–present. Works on energy and knowledge management projects involving SharePoint 2013 for high technology companies.
Principal, amidus LLC, 2009–present. Internationally experienced clean energy and sustainability professional with a unique combination of consulting, operational, and technology skills gained while leading strategy, business growth, investment, and implementation projects for commercial, public, and nonprofit entities. He is a U.S. Department of Energy (DOE)-certified professional for Clean Energy workforce training, a core member of Maryland Energy Administration's Task Force on Clean Energy workforce development, and a consultant for the UN Sustainable Energy for All initiative in Africa. Mr. Kohli provided expert testimony to the State of Maryland House of Representatives in 2011, is an invited speaker at the DAAD/UN MCEC Energy Summit, and serves on the Board of Advisors, Maryland Clean Energy Center (MCEC). He is also a Director of Maryland | DC | Virginia Solar Energy Industries Association (MDV-SEIA) and an advisor for the Institute for Energy and Environment Research (IEER).
Vice President of Strategy and Global Business Development, a2z Inc., 2007–2009. Led teams to develop new market-leading products and formulate business-growth strategies. Managed innovative marketing and high-level sales. Led negotiations with venture capital firms for equity investment in the company. Decreased operational costs by 20 percent, grew revenue to 25 percent above industry average, and increased lead generation by 40 percent.
Director, STL Partners, 2004–2007. Managed strategic initiatives for Fortune 50 companies on business growth and business process re-alignment projects. Identified new business opportunities in excess of $500 million in a two-year period.
Principal, Ernst & Young Management Consulting, 1999–2003. Had global responsibility for energy, utilities, high technology, and manufacturing industries. Led a 30-person business development team in creating a new line of business. Successfully performed technology and business due diligence for companies that were in the process of raising venture capital or going public.
Corporate Strategy Manager, Ericsson Telecommunications, 1997–1999. Managed strategic product planning and market introduction while guiding a team of 25 technology professionals in three countries.
Business Unit Head, IBM Global Services, 1994–1997. Launched and managed IBM's OneWeb product and service offering in Europe. Responsible for an international team of 11 business consultants.
Selected Clients
Mr. Kohli's government and corporate clients include ABB, Vattenfall, Stockholm Energi, Ellos, Siemens, Ericsson, IBM, Sun Microsystems, T-mobile, Mannesman, E.On, Nokia, the National Association of Broadcasters (NAB), Vodafone, the UN, Tata Energy, Phillips, the State of Maryland, the U.S. Department of Energy, the Indian government, the Swedish government, and the German government.
Education
Mr. Kohli earned a Master of Technology degree in Energy and a Master of Science degree in Physics from the Indian Institute of Technology (IIT), Delhi, India. He attended Business Administration coursework at Stockholm University, Sweden, and was a consulting scientist for the German Ministry of Research and Technology (BMFT) at the Technical University, Munich, Germany.
Professional Association & Memberships
Director of Maryland | DC | Virginia Solar Energy Industries Association (MDV-SEIA)
Advisor for Maryland Clean Energy Center (MCEC)
Advisor for Institute for Energy and Environment Research (IEER)
Core Member of Maryland Energy Administration's Task Force on Clean Energy Workforce Development
Personal
Fluent in English, Hindi, Swedish, and Urdu; business level understanding of Danish, German, and Norwegian.