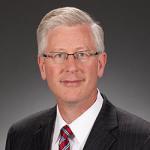 Engagement Director
Location
Boston, Massachusetts
Summary
Mr. Robert L. Armacost, Jr. is an Engagement Director and Knowledge Management Specialist at Iknow LLC. Mr. Armacost has extensive experience in management consulting and knowledge management, with a track record of delivering significant business impact while working for two leading global professional services organizations.
Mr. Armacost has unique expertise and capabilities in all aspects of knowledge management, collaboration, and market research. Highlights include:
Strategy. Developing high-impact and user-centric strategies for how organizations can deliver the most value from their knowledge, including current-state assessments, knowledge audits, user-journey mapping, business cases, and KPIs.
Knowledge harvesting and social learning. Developing plans, processes, tools, and tactics to help organizations build knowledge sharing and learning into everyday activities, linked to the learning strategy and business goals.
Content. Designing information architectures, creating taxonomies and metadata, capturing knowledge, migrating and cleansing content, and developing content-related policies and governance.
Collaboration. Implementing strategies and tools, aligning the business, to better connect and collaborate. Experience with expertise location, social network analysis, social collaboration, communities, and extranets.
Technology enablement. Conducting current-state technology assessments, identifying, evaluating, and selecting new technology tools and platforms, designing and conducting pilots/proof-of-concepts; managing the installation, configuration, and customization of commercial and open-source software products.
Cultural change for KM. Designing and implementing organizational change management programs, defining job roles and responsibilities, establishing people-related policies and procedures, and creating the enablers to support collaboration and knowledge sharing.
Career Highlights
Engagement Director and Senior Consultant, Iknow LLC, 2015–present
Adjunct Faculty Member, Columbia University, Master's Program on Knowledge & Information Management, 2015–present
Principal and Global Head of Knowledge, KPMG LLP, 2007–2015. He led the strategy and implementation for global knowledge, collaboration, and research capabilities at KPMG, which delivered value for its business and clients by harnessing the knowledge of a staff of 160,000.
Director of Knowledge Management, Bain & Company, 2000–2007. He led the creation and oversight of Bain's award-winning knowledge capabilities and tools. Mr. Armacost also worked as a management consultant and led client-serving teams addressing strategy, performance improvement, and M&A issues across various industries.
Consultant, Manager, Bain & Company, 1994–2000
Head of Consultant Professional Development, Bain & Company, 1998–1999
Summer Associate, Monsanto Company, Agricultural Chemicals, 1993
Captain, U.S. Air Force, 1988–1992. He managed the development and procurement of major electronic systems.
Mechanical Engineer, GE Medical Systems, 1987
Education
Mr. Armacost earned a master of science degree in management from the MIT Sloan School of Management and a bachelor of science degree in mechanical engineering from Northwestern University.
Professional Association & Memberships
Mr. Armacost is a member of the:
Northwestern University Regional Alumni Leadership Council
Conference Board Council on Knowledge & Collaboration, Executive Committee
Boston KM Forum
Mr. Armacost is a frequent speaker and author on knowledge management. He has contributed to:
KM World
APQC Knowledge Management Conference
"Helping Knowledge Be All It Can Be," Journal of Business Strategy, 2004