Iknow is committed to operating in a sustainable manner and reducing our environmental impact. Internally, we have adopted several corporate sustainability policies and practices. Externally, we participate in and support several sustainability initiatives. Two of these external initiatives are the U.N. Global Compact and 1% for the Planet.
U.N. Global Compact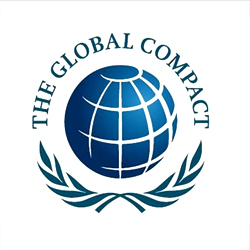 Iknow LLC is a signatory of the United Nations Global Compact. The UN Global Compact is a United Nations initiative to encourage businesses worldwide to adopt sustainable and socially responsible policies, and to report on their implementation, in order to achieve the common objectives of building a sustainable and inclusive global economy. With more than 10,000 participants spread across 145 countries, the UN Global Compact is the world's largest corporate citizenship initiative.
Iknow's current Communication on Progress can be found here.
1% for the Planet
Iknow LLC is a member company of 1% for the Planet. 1% for the Planet's mission is to build, support and activate an alliance of businesses financially committed to creating a healthy planet. More than 1,200 member companies in 48 countries have given at least one percent of their total sales—totaling more than $100 million—directly to 3,300 nonprofits in just over 10 years.
Iknow believes that all businesses are responsible for achieving good environmental performance as an integral part of their business strategy. We encourage our customers, suppliers, and other stakeholders to establish and actively participate in sustainability activities.