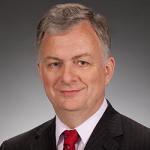 Engagement Director
Location
Boston, Massachusetts
Summary
Dr. Simon Trussler is an Engagement Director and a Knowledge Management Specialist at Iknow LLC. He has over 30 years of consulting and project management experience and has been involved with or led over 100 consulting assignments during his career. He also has extensive operational leadership experience in knowledge management.
Career Highlights
Prior to working with Iknow LLC, Dr. Trussler spent 24 years as a consultant and a partner at Boston Consulting Group (BCG) in the UK, Sweden, and US. For over 12 years, he was responsible for the firm's global knowledge management and research function. In this role, he designed processes and led a global network of KM staff collecting shareable know-how from project teams, to support BCG's rapid geographical and product expansion. He also developed a state-of-the-art KM technical platform, providing access to project experience, individual expertise, and shareable documents through a single portal, with a firm-wide taxonomy, search, and guided navigation. He managed four major upgrades and rollouts of this platform including related training and marketing applications.
Before taking on the knowledge leadership role, Dr. Trussler was a Partner in BCG's strategy consulting practice, completing over 80 assignments throughout Western Europe across a wide range of industries and functional areas. Together with two other partners, he started up the Nordic region business for BCG and subsequently spent five years in Stockholm in a variety of leadership and business development roles.
After leaving BCG and prior to Iknow, Dr. Trussler spent 5 years as Senior Vice President at Health Dialog, a health care management firm, leading several international business development initiatives and creating and running the firm's training and knowledge management functions.
Dr. Trussler has also advised several start-up companies in the health care sector, working with Assabet Ventures, a healthcare consulting firm, and Senscio Systems, a healthcare technology and services firm.
Selected Clients
Mr. Trussler's clients include the International Monetary Fund, Merck, UNICEF, UNDP, The World Bank Group, and Roche. Dr. Trussler has also consulted on projects with several global professional services firms.
Education
Dr. Trussler received a doctor of philosophy degree and master of arts degree from Cambridge University, with a focus on urban and regional science and econometrics, 1982.
Personal
Simon is a qualified private pilot and enjoys flying and sailing, as well as a variety of cultural interests, especially classical music, opera, and fine arts.
He has reading-level skills in French, Spanish, and Swedish and a basic knowledge of German.
Select Expertise
Strategy Services
Content Services
People Services
Process Services
Technology Services