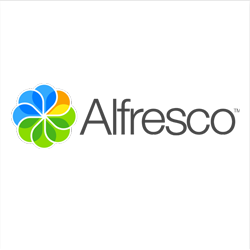 Partners Category
Software Product Company
Headquarters
San Mateo, California
Alfresco Software, Inc. provides enterprise content management (ECM) and business process management (BPM) solutions that enable customers to manage, share, and retain documents and files across cloud, mobile, hybrid, and on-premise environments. Alfresco was founded in 2005.
Alfresco's primary software offering, the Alfresco Digital Business Platform, is a proprietary and commercially licensed software platform built on open source technologies and supports open standards. Alfresco also offers the free Community Edition under the GNU Lesser General Public License, Version 3 (LGPLv3).
Alfresco's software powers the work of over 11 million people at more than 1,300 organizations in 195 countries worldwide. Alfresco has over a 92% customer renewal rate.
Alfresco spends a significant amount of revenue on product development. Additionally, the Alfresco community has over 30,000 members around the globe enhancing the platform
Alfresco relies on an active business partner ecosystem that provides software sales, consulting, and systems integration services. More than 80% of Alfresco's software sales in North America are completed through partners.
Iknow is an Alfresco Strategic Systems Integration Partner.