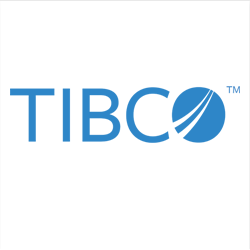 Partners Category
Software Product Company
Headquarters
Palo Alto, CA
With roots in deep integration and highly scaled transactional systems, TIBCO serves enterprise and complex scenarios with its DPA offering.
TIBCO offers integration to other parts of its portfolio, such as its Enterprise Service Bus and Spotfire analytics offerings. The platform offers low-code development support in addition to more traditional process-centric
development.
TIBCO recently introduced a new low-code offering that is cloud-native and citizen-developer-focused. With this offering, it chose to complement the high-end DPA platform with a separate citizen-developer-targeted user experience rather than extending the existing platform.
While TIBCO offers a strong general use platform, it thrives in organizations that can take advantage of TIBCO's broader areas of investment and expertise, particularly in financial services, telecommunications, and utilities.